Reptiles
Are you looking for soft toy, lizards, Dinosaurs or snakes ? We have tons of plush toys for you to buy today.
---
---
1 Related Content Found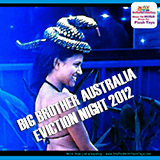 Date Posted: 13 September 2016
TODAY WAS LIKE A FLASHBACK I was sorting some images today and came across this awesome photo, snapped from the T.V Screen one Sunday night back in 2012. The story behind it.... Earlier in the week, we had a frantic call from the production company who film Big Brother Australia here on the Gold Coast, Australia. They were DESPERATE for a " Stuffed Snake "! As we are so easy to find on Google, they immediately rang us, hoping we could help. 15 Minutes later, one of the junior production assistants was at our off...
---