WE ARE -

STUFFED WITH PLUSH TOYS

We have been selling Plush and Stuffed Toys online since 2006.
We are Australia's busiest soft toy website, and we ship worldwide.
Welcome to one of the World's biggest stuffed animal, soft & plush toy webstores. Our expanded range of over 11,400 plush toys in stock represent the worlds best brands and quality & value for money. We accept all major credit cards including Visa, Mastercard and Amex, as well as the simplicity of Paypal and we ship worldwide daily. We also offer an industry leading 100 day easy returns policy. Our range of realistic stuffed animals and plush soft toys is always growing, so please register for our newsletter to ensure you up to date on specials, new plush toy items and are eligible for our Giveaways. We promise reliable friendly service, and you can contact us very simply via a number of methods with questions about your order, or about the range of cuddly stuffed animals, Teddy bears and plush toys that we sell.
Happy Customers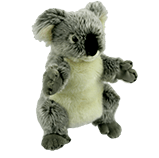 Good morning,
Thanks for sending my new plush toys so quickly. I was hunting around the Net and came across your website, which to the eye, is so appealing, and so easy to search and use. Your notifications are great, and I was able to track my parcel within Australia all the way to my door. The other parcel I sent to my mum in the UK arrived in just under 10 days, and she is so happy.
I will be telling all my friends about your amazing service.
Thanks
Hello! I did receive the plush and it was exactly what I was hoping for. I'm from the states and back in 2008 I visited Australia and bought one of these toys for my nephew. Unfortunately, the dog seemed to enjoy the toy as much as my nephew did, and destroyed it. I wanted to see if I could somehow find a replacement one, and came across your page. Now it's here, it's perfect, and christmas shall be a reunion of sorts. Thanks again!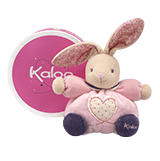 Hello, I just wanted to say that we are delighted with the service you provided to us. First of all because we were able to buy from you a toy that seems too expensive everywhere else and almost impossible to find (Kaloo). Secondly, it arrived within days which was also impressive. We will recommend you to all our friends.
Thanks again

( We are especially proud of this one - Toys went all the way to the highest country in the world - Nepal)
Hi Wayne & Litsa, The red and giant pandas have safely reached the Himalayas and are now playing with a very happy two year old. Thank you very muchfor all your help. You guys are amazing! Have a wonderful day. Regards,
View all Testimonials