Mythical Creatures
Our range of Mythical creatures such as plush and soft toy Unicorn plush and soft toys, Fairies, Dragons etc is sure to make any child smile with glee. Every single item is chosen for its quality and cuddliness.
---
---
1 Related Content Found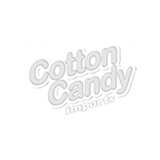 Cotton Candy Imports are a fairly new excting company in Australia, but the brand is very popular around the world. They have a small range of quality plush toys, but it is highlighted in their gorgeous range of Mermaid Plush Rag Dolls. Mythical mermaids have been popular recently with Disney promoting "The Little Mermaid" movie around the world. We have a great range of the dolls for you to choose from in a range of colours and styles. If you are looking for something similar to the Little Mermaid Doll, then you have come to the right place. ...
---