Australian Made soft plush toys and stuffed animals
Made right here in Australia !
All of these realistic stuffed Australian animals, and Aussie plush toys, are handcrafted by Aussies Down Under. There is nothing quite like gifting a stuffed Kangaroo or Plush Koala thats made here as a gift to someone special. In this range, we also have some great kids cuddle and soft plush toys from well known Australian Plush Brands. Worth the extra money - we assure you.
AUSSIE AUSSIE AUSSIE ! - Oi Oi Oi
---
---
2 Related Content Found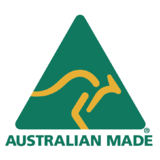 Author: Wayne Date Posted: 9 March 2016
Australian Made Plush & Soft Toys and Stuffed Animals are rare these days. Costs to produce, low dollar values to buy materials, and high export costs have limited the range available to sell. We have been very lucky to find a really good Australian family business to partner with is being able to make a large range of Australian Made Plush Toys available to buy online. This month, we have expanded the range to include more...
---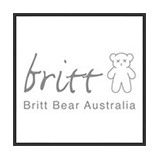 The Britt Bear Australia story starts in Portsmouth, UK where the lovely Britt Collison was born and raised. From an early age Britt loved to make her friends and family presents and now she does this for people all over the world. Britt moved to Australia when she was a young 12 years old and left school three years later at the young age of 15 with no idea of what to do with her life. She decided, like may youngsters, to travel the world, in search of some great ideas of what she'd like to do. After returning to Australia...
---